Power protection products and installation information.
Surge protection devices (SPD) are typically installed in power distribution panels, process control systems, communications systems, and other heavy-duty industrial systems.  Their purpose is power protection from electrical surges and spikes, including those caused by lightning.
Resources to assist you in selection and installation can be found listed with the surge suppression products described below.
SLAC 12036 Series  The Slac 12036 provides lightning and surge protection for one 120 volt AC circuit and two 4-20 mA signal circuits. It was designed to protect instruments that are critical in the treatment process of water and wastewater. Flow meters, chart recorders and PH transmitters can all be protected by this one, dual purpose surge protector.
SLAC 12036 Description and Specifications
SLAC 12036 Installation Instructions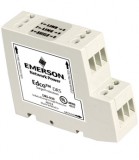 DRS-036 Suppression Module

 The DRS-036 provides lightning and surge protection for low voltage data signal lines. The DRS series device is low cost, din rail mountable and very easy to install. It is the perfect surge protection device for 4-20 mA protection within a UL approved control panel.
DRS-036 Description and Specifications
DRS-036 Installation Instructions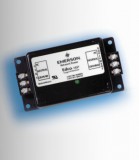 The HSP121BT-1RU


The HSP121BT-1RU is an excellent lightning and surge protector for a 120 volt power feed to a field mounted industrial or commercial UL approved control panel. The HSP device features a hard wire 3 stage hybrid design that is in series with the protected circuit. It is designed to respond to a surge incredibly fast, and is reliable in even the worst environmental conditions.
HSP121BT-1RU Description and Specifications
HSP121BT-1RU Installation Instructions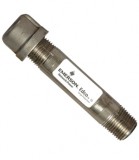 Edco SS64 & SS65 Series for Wastewater/Industrial Applications

 The Edco SS64 and Edco SS65 Series suppressors are designed for the water and wastewater industry. These multi-stage hybrid suppressors address over-voltage transients with gas tube and silicon avalanche technology. In addition, sneak and fault currents are mitigated with PTC devices which consist of solid-state resettable fuses. The units are encapsulated in stainless steel pipe nipples making them suitable for use in severe environments. The Edco SS64 models protect a signal pair and the Edco SS65 models protect a signal pair plus the cable shield (drain wire).
Complete Description and Specifications